The Ballad of Harriet Tubman
February 26, 2010
Listen all, for I shall tell you now,
A treacherous tale of hope and danger.
Of three shadows at night who stole through the fields,
Under the eyes of a ranger.

This ranger (who by the way,
Was armed and ready to shoot),
Was on the lookout for two slaves,
Escaped! And worth two bags loot.

And these shadowy figures (and Harriet Tubman)
Crept over the grassy knoll.
Stretching their muscles for freedom,
Before the morning bells' toll.

As the woman before the other two,
Walked like a prey-stalking cat,
A baby clutched in his mother's arms
Cried out, and obtained a gentle pat.

"Hush now, chil'," she crooned,
The morn's nearly here."
Just as the watchman turned around,
And gave calls worthy of Paul Revere.

"They're here!" he cried as the meadowlark,
Gave his morning song of joy and sorrow.
"Just a bird, you thick-headed guard,"
And muttered, "They'll be here by the 'morrow."

The flustered mother and father wept,
With relief as much as joy.
For the watchman's post along the reeds,
Marked the bound'ry of freedom for their boy.

As the exhausted blacks crept the last few yards,
The morning ringers pealed.
And the journey of Harriet Tubman finished,
Just as the sky pinked and tealed.

But remember, children, the journey's not done.
Ol' Harriet's is though, I reckon.
But the joyful call of the right thing to do,
Is one that'll always beckon.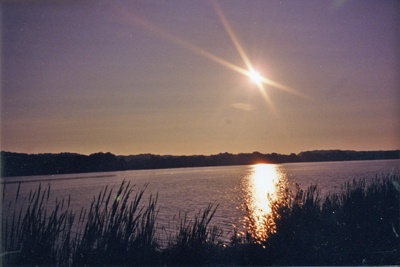 © Gabrielle C., Struthers, OH