My Life and You
February 12, 2010
Alone.
No friends.
Always home

My life without you.
We met.
I loved everything about you.
Soon becoming someone I couldn't forget.

My life with your smile.
We spoke.
The Phone.
Birth of our relationship.
Game recognize game, no joke.

My life with your voice.
We moved.
Yeah, you already know.
Only one on my mind
As we danced
The room became less.
Then and there you were the best.

My life, sprung.
We're official.
Kept secret.
Ones who knew were considered special.
Became pros of hide and seek

My life with your ring.
Been awhile.
Something is wrong.
Almost near fake smiles.
I don't know.

My life with dot, dot, dot?
We're done.
Didn't speak for months.
Cried the first day, now none.

My life with "hate" for you.

We talked.
Cheated. I pretend not to care.
Goal was to ruin you
Giggle, no rhyme.

My life with just me.
We started.
Again, I gave a chance.
Talked, believed, whispered, deceived.
We parted.

My life with you AND your girl.

No we.
I gave up.
No potential that we'd be.
Not even friends.

My life deleting you.
We lied.
We're back.
Not "together", but we're tied.
Down.
Dedicated.


My life realizing you.

We tell.
Everything. Hide and seek is retired.
Trust is our focus.

My life accepting you.
Now.
We are one.
Talk. Tell. Listen.
That boom boom pow…
Makes my London bridge…
You belong with me…
Best I ever had…
Defines us.

My life in love with you.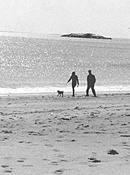 © Megan S., Marblehead, MA