Criteria for Boys
January 20, 2010
You said something the other day

that kind of made me see

oh my beautiful love

you're worried about me.



So today I felt the need

to sit you down to talk

because I think you're worried

I don't miss you a lot


you sit upon that silent train

and inside you care to hide

the secret fear that another boy

will steal this heart of mine.


'If you care to ever notice,'

I did say to you

'that if anyone ever wants

to date me, certain things must be true.'


so here is my criteria,

for the world to see

a criteria for the many boys,

who wish they could date me


first off, is smarts and intellect

a peculiar one is fine

but you must posses the talent

to converse with this quick-witted mind of mine


and if the phrase:
'oh, wow, you're smart'

does ever cross your lips

you will be on your butt, right out of here

without so much as a kiss


'This you pass, my love.'

I said to you today,

'you are the smartest boy I know

and have so much to say.'



Secondly, up on my list

is the ability of laughter.

If you can make me laugh,

I'll think about you after.


Really, you can have my heart

if you make me smile

if funny things are what you say

I won't care about your style.


'There are so many things, beautiful,

that you need to see,

and all these things only you posses

save maybe for another twenty-three.'



Your face does fall, and that half-smile

comes again upon my face

for I have the ability

to put an end to this whole chase.


'And all these things do you posses,

as well as twenty three.

Your smartness and your intellect

and to win a smile from me.'


'Oh but none of them pass this final test,

it's true

if you want to call me yours,

I must first love you.'



A half smile grows upon your face,

but there's confusion in your eyes

because there's one thing I wish beyond belief

was on this criteria of mine.



I wish that I had thought to add

as up to you comes she

that if you pass my criteria

you, too, have to love me.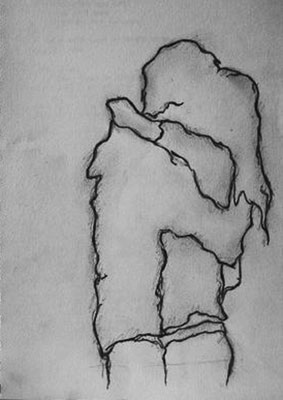 © Nicole B., Newcastle, WA