Color the World
December 22, 2009
Purple is a stain,
Of Communion Sunday,
The thunderstorm's haze
Its musical phrase.

Blue is the sky,
The color of his eyes,
The tears that you cry
At the final goodbye.

Green is the trees,
The grass below the tee,
The child's untouched peas
Despite the dessert guarantee

Yellow is the light,
The opposite of night,
The candle so bright
In my window tonight.

Orange is without rhyme,
The summer's prime,
Ripe and sublime
All in good time.

Red is the heart,
Us torn apart,
The chance for a new start
Bitter and tart.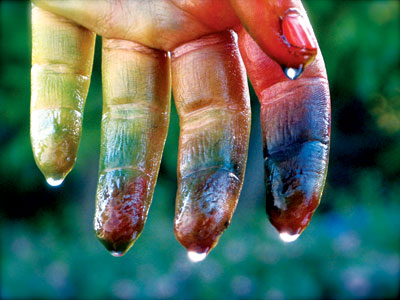 © Allison F., Menlo Park, CA