The Heroic Samaritan
October 31, 2009
The nature was calm that night,
Dangerously calm; predicting that it might
Be a storm sometime later,
A rude nature, or much greater.

The prediction was pretending to be true.
The face of the wind and the sky was totally new.
Covering the sky came sable clouds
And their friend, the wind, with no bounds.

On a tree, there lived a sparrow,
Whose tree was a bit narrow.
To face the fury of the nature;
The tree wasn't much mature.

The sparrow had two kids,
Incapable of fulfilling their needs.
They didn't even knew how to fly,
The only thing they knew, was to cry.

The sparrow was too small to carry the two.
So she asked the aid of her neighbor- cuckoo.
He willingly agreed to carry one child.
And the nature was now becoming wild.

They had no time to waste
So the cuckoo caught one child and flew in haste.
The sparrow seized the other and was about to fly,
But the tree fell on them and forever, they said goodbye.

The cuckoo became very sad,
But the nature was becoming mad.
So he chased his anguish away
And continued the flight on his way.

The whole night he flew, carrying the kid in sleep.
But the raindrops resting under her eyes, showed her weep.
In the morning, the orange sun was seen
And the rain's residue over grass lush green.

On the way, the cuckoo saw one of his friends,
Who was surprised to see a sparrow in a cuckoo's hands,
He asked him over the child and said to explain him later.

He flew off to find some brunch.
Something, the baby could easily munch.
He caught a caterpillar and flew back to the tree.
He fed the baby with his beak and set her free.

The baby was roaming round and round.
The same he felt for himself as if he was spell bound.
He fell down the tree and was becoming mild
But he was happy that he died, after saving HIS child.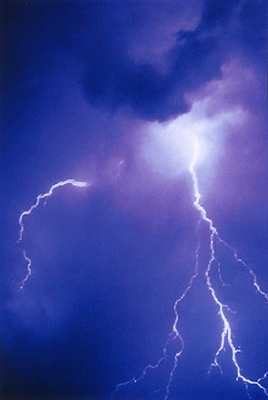 © Steve A., Goodyear, AZ