Social Immaturity
April 6, 2009
Theres a croud of people and its getting more enclosed.
Everytime you take a step closer,
you stop and think of whats to come if you enter.
You ignore the warnings in your mind,
and begin to run into the portal of time.
Its just an illusion with all the people around.
Your still alone or are they just untrue?
All the sound is drowning out your own thoughts,
You try to get out but its to late they formed a circle.
Your trapped in the middle,
and so you start thinking back to when you were little.
And decide to try a game you remembered.
So you run towards them and break through their trap,
Continueing to run you never look back.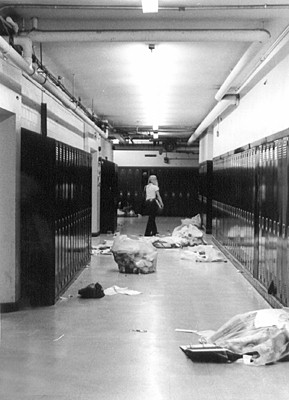 © Halsey S., Marblehead, MA