Pieces of Gold
April 5, 2009
It was a warm August day
Your face colored blue and hair blown astray.
With lips slightly parted
In a peaceful slumber forever you would lay.

What would I have changed?
If I had foreseen your sudden fate.
What would I have said?
If I had known I would never see you smile again.

As if dressed for a date with the night
Darkness enfolds me as I smack the pavement and repeatedly cry 'why?'
The air was thick as I leaned down to press my lips to your forehead
A crack of thunder and flicker of lights
I stood there for minutes which felt like hours, just waiting to once again see your chest rise.

Your eyes were emerald green
I remember them heavy with love as you kissed my head goodnight.
Your hands were strong and your heart molded with pieces of gold
I never told you not once,
that I love you, and I'll never fully let you go.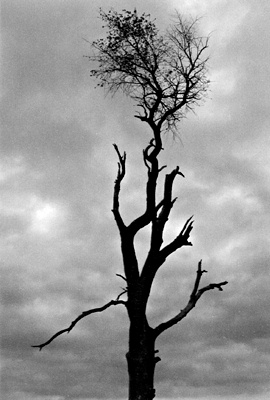 © Cassie H., Carmi, IL