safe.
April 5, 2009
i'm safe here.
behind a curtain, veiled, i can see them.
a hundred, thousand, million intervowen beings into one apparatus of camoflague.
and what protection it does offer!
the ability to see and not be seen.

i'm safe here.
hiding from the rest of the world, a mask.
shielding everything but the one thing i wish to bury the deepest.
it's impossible for eyes to lie!
they betray us completely, and hold no remorse.

i'm safe here.
in my little cocoon, in the warmth.
reliving fleeting years as the present one flutters past my eyes.
how quickly bright flames flicker and dim!
here one day, gone the next.

i'm safe here.
completely and totally safe.
no one can see me anymore, but now i can see everything.
how breath-taking it is, how beautiful!
to be at peace and look upon the world.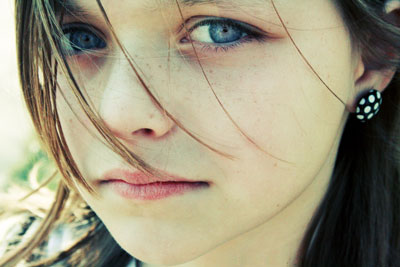 © Felicia R., Arlington Heights, IL