A Blessing for the Falling Sun
April 5, 2009
Go now,
With the western sky,
Go,
Sleep till the new day,
The moon will rise into place,
In the starry sky.

Go,
Your sisters will calm you,
They will sing you a lullaby,
For you have worked so hard,
Till you fall from the rainbowed sky.

Go,
Until you are ready for a brand new day,
We will rejoice,
When you rise,
From your starry bed.

The world will rise,
With you at dawn,
Smiling with courage,
For you to hold on.

Your sister will leave,
But not go away,
For the moon will always,
Be at your side,
Through every day.

So,
Go now,
And have sweet dreams,
Of the coming day,
And,
Go now,
For it is almost a new day.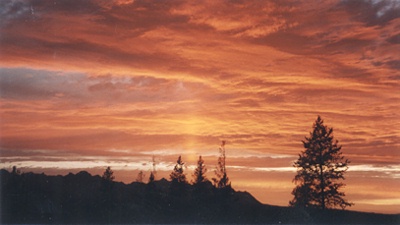 © Katy B., Challis, ID