One heart minus the love
April 5, 2009
Love is as hurtful as a million knives piercing my skin,
A life is lost every time someone hates,
A life is brought to this world every time someone loves.
We all love, we all hate,
We all fight, we all cry,
We all scream, we all laugh.
Nothing is more painful then watching the love of your life walk away into someone else arms.
We try to save a life, we try to forgive.
Sometimes nothing can be done.
You put heroine in my heart, and venom in my vains.
Your the worst drug I've had, just so addicting and I want you more every time.
I can't break this withdraw.
I'm on the ground shaking, I need you.
I'm sitting here thinking, I love you.
Theirs not a thing in the world I wouldn't do for you.
Your like a star, so bright and strong.
Your can break me with a blow.
You can kill me with a kiss.
Your words could kill an army.
Your eyes could set the world on fire.
Your one of a kind.
The drug I need.
Why'd you have to go?
Why'd you have to leave me?
Can't you just call me baby one more time?
Kill me tonight, and bury me in your heart for eternity.
Wake me tomorrow, and kiss me hello.
Your so bad,
Your so strong,
Your so amazing.
I love you to death.
Kill me tonight,
Kiss me tomorrow.
Tell me all these lies, that make me come back to you.
A million things running through my head,
All I want is you.
I just need to be in your arms.
Looking into your eyes, You have my gaze.
I fall to the floor, lost in your eyes.
Bury me in your heart as I die tonight.
Save me in the morning.
Let me be the one to hold your heart.
Let me be the one who dies in your arms.
The one whose heart is simple,
The one who wants your love for now and eternity.
The one who will be their for you.
The one who will never let my love for you fall.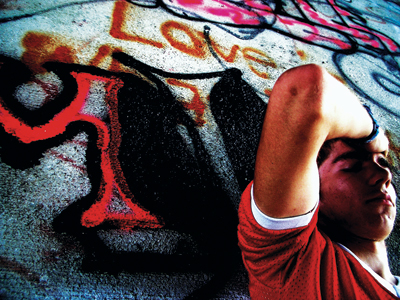 © Sindha A., Champaign, IL