I Believe I Can Fly
April 4, 2009
Free as a bird ain't as good as it gets.
But freedom is dangerous and comes with much debt.
I can't flap my wings; they might hit barbed wire.
But spreading our wings is what some require.

So I flap them once, twice, and again!
This is so exhilerating! I hope it won't end.
I'm up in the sky and I'm flying so high!

Oh this wind is harshers.Perhaps I should move.
That darned wind through me off my groove.
I've fallen to the ground and my wing appears to be sprained.
My energy is gone and I'm so very drained.

That sky looks really big from down here.
But could that sky be lesser than I fear?
Perhaps I should go back to my nest, I'll be safe there.
But they'll clip my wings and again I'll be weak and bare.

I can't let fear rule my life.
There's a whole world out there and that feels right.
I'm going to spread my wings and risk it all to be free.
Because if I'm never free I'll never know me.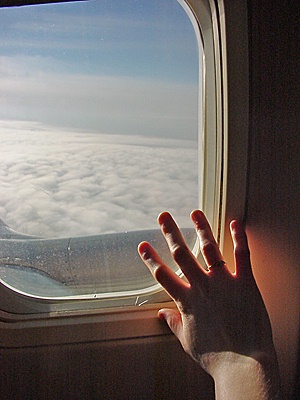 © Greg K., New Lenox, IL