Juju-11/9/07 (Day we put him down)
April 4, 2009
With chocolate brown eyes
and sweet cinnamen fur,
he was the prettiest dog
and that was for sure.

Owning pride higher than a flag,
he would stilll get into the trash,
and after stubbornly looking at us,
he'd be away in a flash.

Toilet paper would be scattered,
layering the bathroom floor.
Juju would have a feast,
yet still wanting more!

But now, grief throws sharp daggars
at my heart swollen in pain,
because I know now,
that things will never be the same.

But he's now a star in the sky,
a gleam in the night,
so he will always be in view,
and everything will be alright.

He is fast and forever asleep,
and won't wake up for awhile,
because he's on his way to heaven,
his tail wagging with a smile.


The beautiful Juju Bean,
with his sweet cinnamen fur,
the beautiful Juju Bean,
was the best dog for sure.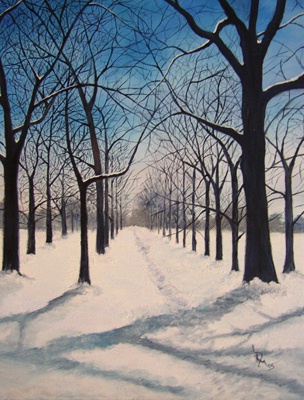 © Lauren M., Scotch Plains, NJ