As She Grows
May 4, 2018

The love that never dies
Is the feeling that a mother gets when she looks into her child's eyes.
When she first holds her daughter near,
she is overwhelmed by an unknown fear
and she wonders how all mothers get to be so wise.
Even when the daughter lies,
she is the one thing that her mother can never despise.
No matter how much she is pushed away, she is still there to catch every tear.
The love that never dies.
As the time flies
being a fearless mother is no longer a disguise.
As the daughter grows and takes on her own career,
her mother thinks she is no longer needed as a listening ear,
but her child knows that the love they share is something she can't minimize.
The love that never dies.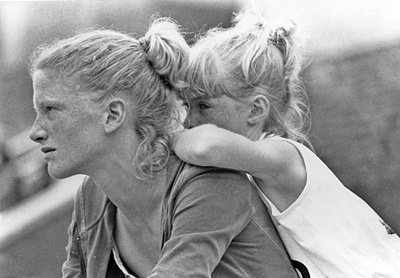 © Felicia F, Marlow, OK