Wildflowers
May 2, 2018
We live in a house on the hill.
In the meadow filled with flowers
A freshly baked pie rests on the window sill
Under the oak tree
Candle lights flicker giving us light
Inside, the embers heat our cold toes,
on a dark winter night.
Above us stars flicker
Within us happiness is spread
We giggle like happy little children,
when mother bakes warm bread
We feast plentifully
We are bold
No care in the world,
until we grow old
Curiosity follows us,
The air is fresh while we trekk through the trees
Picking sweet berries that melt in our mouth,
while kneeling on our knees
They are better than the candy we get at christmas
Red sugar drips from our fingers and
like forgiveness,
Is licked clean before we return.
We dream away the worries
and look forward to our future.
But now,
we live in a tall building
In the sky
It is cold here
The far off is beckoning
Silence
and we are lonely
No siblings to play with
No homemade food to eat
Instead
We work.
We are old,
and grown up.
Distanced from the ones we love,
in hope of success,
when all we know,
is that little house on the hill,
in the meadow filled with flowers
that we can barely see from our concrete house,
in the city filled with cars,
smog,
and no sweet berries except the bitter ones grown far away.
Only to rot on a shelf
In a store that no one can afford.
Just like
The little dots
That look like ants that sleep below us,
worried about their next meal
Wondering if one day warm food will fill
their bellies
and adventure will bring them away
To the pine tree groves and fields filled with wild flowers.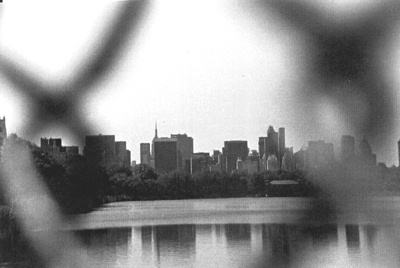 © Sarah M., Phoenix, AZ