Bittersweet Love
April 3, 2009
Throughout my life-
there's one thing I've come to realize.
The greatest things in this world,
are sometimes missed by human eyes.

A sugar coated letter
sent by a special someone-
can make your life seem better
even when you can't see the sun.

A photographed smile
captured just for you
can make it seem worthwhile
in every litte thing you pursue.

Imaginary kisses
sent electronically-
grant all past wishes
we remember periodically.

It doesn't matter now
I haven't heard you voice
My heart sinks low
Death is my only choice.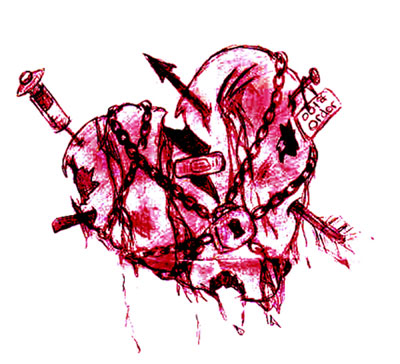 © Asia B., Hudson, MA