Childish
May 7, 2018
It sits in the corner of my room,
Watching me eat, sleep, pray.
I told it to leave me be,
But it would not go away.
I wake up to its toothy smile,
And fall asleep to its haunting melody.
It says no words throughout the day,
Except to hum its lullaby endlessly.
Whenever I decide to move from it,
It becomes teary and sad.
I told it not to worry.
That's the only room I have.
I used to play with it a lot
While I was younger and more childish.
We would pretend to be fairies and mermaids
And anything else that was my wish.
Now, it makes me angry
Sitting there in my room with no purpose.
It's only there to make a spectacle of me
But my room is no circus!
So I told it to scat.
It won't leave, though.
It refuses to let me grow up
Without it in tow.
I have yet to come to terms with it,
Only because it won't look me in the eye.
I will admit I'm softening up.
No matter how hard I try I find that I myself am not ready to say goodbye.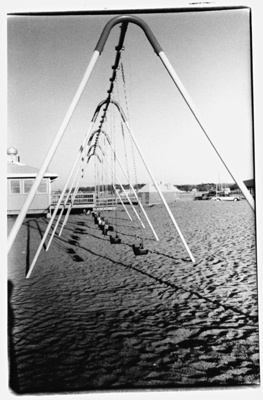 © Gina M., Marblehead, MA