Good-Bye
April 3, 2009
I kissed you good-bye
Obviously it was over.
While my heart continues to ache.
You left the biggest hole.
I try to smile, every time I see you.
Pretend if never hurt me.
Truth is, you hurt me the most.
How does it feel?
You reading this?
Hearing my pain...
I hope you feel it...
My aching.
I can't go to sleep at night.
You just wont leave my thoughts alone.
I continue to type this,
Don't know why,
but the tears just wont stop.
I try to move on,
but I end up pretending I love him.
I love you with all my heart,
And hope you are happy with her.
Just remember...
She doesn't love you,
She doesn't know how you work,
What you favorites are...
and you, yes you, don't know her.
Don't know her like you know me.
You protected me through it all.
When I cried.
When I was lonely.
When I was excited.
You were the first one there.
First one with that smile
And puppy dog nose.
I love you with all my heart.
It's broken and bruised,
So maybe that is why you gave it back....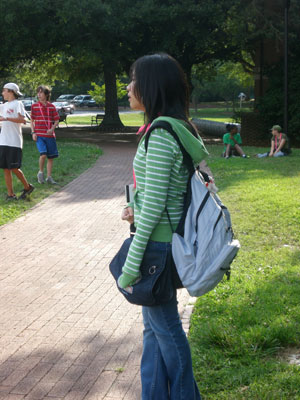 © Lucienne B., Parkland, FL