Sleep
April 25, 2018

Sleep is peaceful,
But also mistreatful.
One second your awake.
The next it's too late.
The pain keeps flowing,
While the thoughts keep going.
Your breaths become deep.
You're suffocated by the sleep.
You can run,
You can hide.
But the demons will always be by your side.
Shouting and screaming.
While your mind wants to be dreaming.
As you begin to cry.
The old you will slowly die.
You shake and quiver.
Even your bones begin to shiver.
You thought sleep was a break?
Ha! That was a big mistake.
It releases the pain,
As you watch your tears drain.
After a while,
You'll have mastered the fake smile.
Tell anyone " I'm fine."
You only get help from alcohol and wine.
The voices say "Your now mine"
Now it's too late.
This is your fate.
You've fallen into the deep.
Have fun alone with the sleep.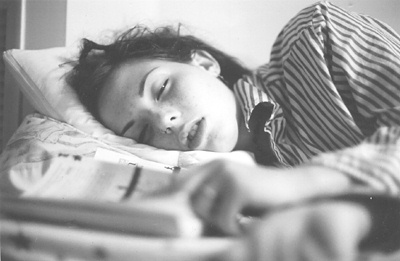 © Donna O., Kannapolis, NC