Till Death
April 17, 2018
Oh, Valentine, you've forgotten,
You vowed your love to me.
At the altar, ring in hand,
"Till Death" rang solemnly.
But one day, you'll be mine,
I know this to be true.
The veil between us: pale and thin,
Is but a facade, a  residue.
Your current "Mrs."  bothers me,
A dreadful doctor's dream.
But her hands, though deft and sly,
Have no grip on life's seam.
Through every mirror that you pass,
I watch your wrinkles grow.
And unlike her, I can't wait
To see your bones start to show.
I've been patient since the moment
I saw your back begin to ache.
Oh slender fragment of fitful life,
Your lyrical breath is mine to take.
It irks me still to think that you try
So desperately to evade my caress.
To sneak away from the touch of Death,
Oh, but darling, gentleness is what I do best.
You have time to eat your cake,
To tempt me and to run your race.
But Valentine, you shall be mine,
And only Death will end this chase.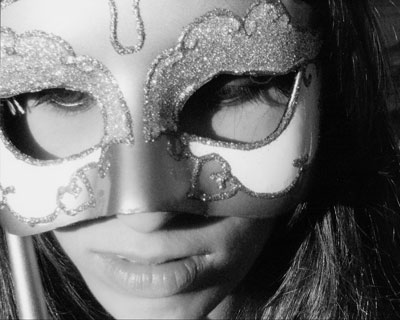 © Becca W., Greenbrae, CA