Dear Home Of The Fish
April 26, 2018

The sun reflecting on the ocean, shimmering 
like sawdust covering the land.
Our Sunburns, red and hot
while our toes dig in the sand.
Crystal mountains grew before our eyes
as they came crashing down on our heads.
Little fish swimming all around our feet,
while all the other ones fled.
Soft and gentle, little waves came
as the ocean twirled around me.
I couldn't get enough, the sea
was like a deep blue and green.
The stars are shining, as the white
crabs crawl out of their tropical sand-dunes.
I can still see the ocean darker than
ever, looking like an animated cartoon.
The home of the fish, coral, and shells,
I will never forget how beautiful you are.
Cause I will never forget when we left
this ocean waving from our bright blue car.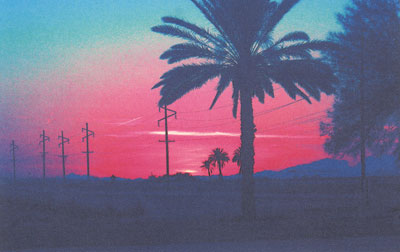 © Arenda R., Palo Verde, AZ