America
February 19, 2009
I feel like crying when I stand and say the pledge alone.
I don't understand how they don't think of what's being shown.
They don't seem to see the meaning, the wonders of our country,
What people have done, what this country can be!
Our founding fathers did so much for our lives today,
But some people don't care, they throw our rights away.
They don't see how we have so much, unlike other countries.
They don't care about what has been, they just can't see!
They are blind to the people who risked so very much
Risked their homes and families for the country, for us.
From the Revolutionary War, to right now in Iraq
People fight for our freedom, and some don't care whether they go or come back.
All they see is themselves, and they forget gratitude
All they think about is their clothes, their hair, and their mood!
But we should stand up, and be grateful for what's been done.
We should support the country, for all the rights we've won.
For the ability to be safe, to vote, and to have freedom,
But showing gratitude or a little respect is something they can't fathom.
And I wonder; what happened to the country that was so strong from the beginning.
To the passionate people who fought; is it now thinning?
Where is the respect, if there is any at all?
Would they even care if we fight or if we fall?
This is what is tearing the nation apart, slowly, shred-by-shred,
It's been happening for a while now; it's something that I dread.
So later when another 9/11 comes will they still care?
Perhaps in a time of crisis, but now there's nothing there.
And, granted, I could be better, but they don't seem to care at all.
But I see so much more than them, I see a nation, great and tall.
Where we have so much freedom to do as we please
We can vote for our leaders, and have freedom of speech.
We are diverged in politics, but at times we can be one.
We strengthen each other; we fall but stand up, always coming back, like the rising sun.
"Unite We Stand, Divided We Fall" this quote is reality.
If we are together we prevail, and if not…well, there's no end to misery.
9/11 was a tragedy, but it brought America together.
We helped each other, and supported the troops, but now we don't bother?
What has changed? We are still in hard times.
The Recession is not likely to end soon, though that would be sublime.
So I say now, America, stand up! We are much better than this!
We all know these are hard years, not exactly bliss.
Show some respect and support the troops, the people who are so brave.
They spend their lives serving us, helping to save.
At least say the pledge, and support our flag,
It represents our country, and the freedoms that we have.
Stand up Americans! Let your voices be heard!
Respect the founding fathers, whose histories are now so blurred.
Forget your insecurities; be grateful for the greatest country in the world.
Raise your voices high; let your flags be unfurled!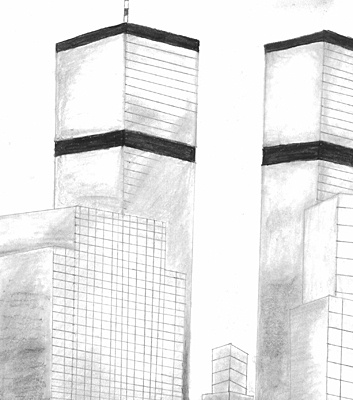 © Krisa S., Omar, WV