Ode to a Leaf
April 21, 2018
Gently drifting in a ticklish breeze,
When budding pollen makes me sneeze.
Absorbing rays shed from the sun,
While little children laugh and run.
Nourishing a tree though harshly long days,
Never taking a break to play.
With a thin shell of green and a spine of pale lime,
There is no everlasting speculation of time.
Then, when its brethren begins turning feathery brown,
They begin to think of drifting down.
Down, it would fall, turning its shade a bright hue.
Down, onto spectators born without a clue.
Resting in the ever-consuming hazel light,
Here ends the little leaf's everlasting life.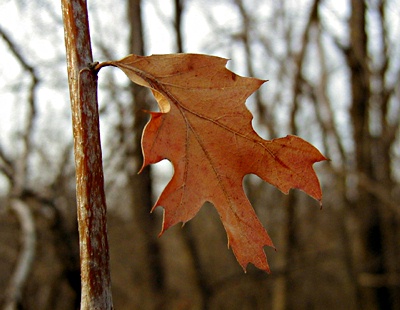 © Brad H., Lemont, IL