"A Death; A Tragedy"
February 19, 2009
I think of him yet again
100 times. Back and forth
I can't find an answer.

It doesn't seem to matter now
Loneliness has become my companion
It's dark. Quiet. I love the distance

The amount of space between us has become
my security. My proofs that I'm free from
this pain. That you don't exist

out of sight, out of mind. You really
aren't there. In my head. The only
thing I can find is something called reason

what is reason? Purpose. For what? A reason.
To exist? Maybe. Or a reason to escape
From reality? Crap. Your there again.

Well aren't you a familiar stranger.
Please. Don't say you know me. We've
Been through this before. We've never met.

Not truly. The first time was an
Introduction. Acquaintances. Second.
Better acquaintances. Third times a charm.

Friends? Nope. Enemies. You never were
A friend. Lies, Deceit. Enemies. A wound. So
Deep. To the heart? No. In the Back.

A social death. Yours, not mine.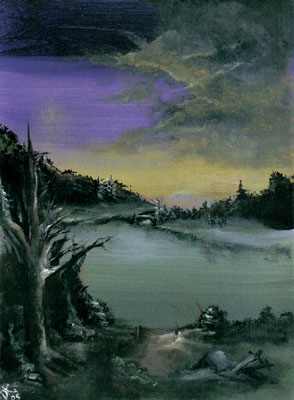 © David K., Birkenhead, UK