the sky
April 18, 2018


Every day I look up and see
A sheet of blue covering me
And as I look to it, speckled with clouds,
I wonder, 'how?'
How is it, I think, eyes going wide
That we all live beneath the same sky?
We are all different, we are all unique, and yet
I can not help but stop and think…
We all look at the same sky.
Every day, every night, as we raise our eyes up high,
We raise our eyes to the exact same sky.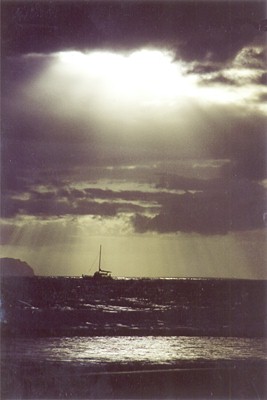 © lily H., Kekaha, HI