A line in the water
April 10, 2018
Prologue

The wind was roaring at 110 MPH. The waves were massive off the coast of marathon. I honestly didn't know if the Jack Crevelle(our boat) could take what Matthew was throwing at us. The boat was rocking back and forth, back and forth in a very violent way. We radioed the US Coast Guard giving them our coordinates before sending up a flare. Water splashed up on the boat and back off the deck. We were told to go to the bridge and help the Captain with all the stuff going on with the radar. But before we could get up to the bridge a rogue wave came and almost knocked some of the crew off our feet. Some survived, unfortunately it Knocked the first mate off the crows nest and he landed on the lower deck which is about 20 or 30 feet below the crows nest. Unfortunately he died. So some other people from the crew took him below deck. When we regained our balance we headed up to the bridge and saw the captain. He was fumbling with the radio waiting for the Coast Guard. All of a sudden we lost control of the ship and and we didn't have life boats. So everybody went up to the bridge or below deck. All we could do now was hope…
Chapter 1

I am Jack and I am 11 me and my brother Colin is 12. Collin is older than me though. Collin is was born on November 5th 2004 and I was born on July 5th 2005. We used to be orphans at a small orphanage in the key largo but two big time game and commercial fisherman named Dave and John adopted us and we started a career working with them. We were adopted when I was still 9 and Collin just turned 10.The first time I saw the jack crevalle I asked "how could you afford this?" he said "it's not fully paid off yet and that's why we need you two good kids. We heard that your brother Collin knows a little about fishing eh?" I said "yeah, Colin would go out to the flats on an old john boat that our parents left us to catch snook and drum to make money. He once went 7 miles out and caught a 75lb Baracuda even though he was trying to get some nice red grouper for us to eat. The fishermen were impressed. They said, " do you think that you can catch some nice fish for us?'' Colin said "yes if you give me the right gear." " Then let's go" We were walking to the boat and we walked in, and the boat was so messy and disgusting (we were used to clean living spaces because mrs.hope would beat us if our room wasn't clean) but I learned to live with it. About ten minutes later we arrive at bayport marina and we dock our boat. Then we go into the parking lot and I see this nice 2016 chevy silverado and we get in it is an xl and is jacked and high suspension. And in the back is all new fishing gear and rods and reels dave told us that we each had to grab a few poles and we go to the boat and put them on the second floor and me and colin got them all in one trip without any help. While we were coming back we saw dave sitting on a bench on his phone and we came back and we asked "where is John?"

and he replied "he is out going to get the new outriggers".

"What are those" I asked.

dave said that they were trolling tools used to notify is we get a bite.

"ohhh!" colin and i said in unicone

" just in a nick of time it's getting late kids I think we are going to have to hit the hay" "Whaaaattt" (sounding sad) "just kidding we are going to go night shark fishing" "but I have school in the morning" "well sucks for you since I canceled all of you education" "WHEW WHO!!!!!!111" screamed me and colin.

dave hands me 50 bucks and colin gets handed a bait well "so do you guys see that bait shop across the street can you get eight dozen pinfish."

"yes sir"

me and colin go across the street to the bait shop and we get 8 dozen pins and we have 18 bucks left since the pins were on sale. we come back and we give john the 18 bucks and we all go to the boat john carries a box filled of flood lights, they are used to attract sharks and bait fish. We board the boat and john starts the engine and were off.

We arrive at the spot that john took us too. but we were not the only boat on the water we saw one boat who had two on at once and they were pretty big. Unfortunately i was not paying attention when dave was giving the instructions and, on the first cast i got snagged and, i had to cut the line, and john got triggered. Dave rigged me back up again and this time i casted off the starboard side because it was so dark that i couldn't see the bridge next to us.I ask out of the blue "what type of sharks are we fishing for exactly?" "blacktip" dave says (because john is still triggered). "Don't you have to have a permit to fish for those?" Dave pulls out of his pocket a camo wallet and he pulls out the blacktip permit.(it is not really a permit it is just a stamp that the FWPCA puts on your fishing license ). Collins rod begins to click "tick tick tick tick" colin lets a little slack so the fish can swallow it. Then he reels hard to get the fish off the bottom so we don't get snagged colin puts the rod in the holster and "crack!!!!!" the old rod that colin chose to use snapped right in half and john handed colin gloves and tells him to do hand over hand "I am not strong enough to do it" says colin and he hands the gloves back to john. John puts the gloves on and does hand over hand and it takes him two and a half hours to "reel" in the fish and when he finally gets the fish up to the surface we see that it is a 400 lb. goliath grouper.
Immediately dave gets the gaf and he brings the grouper into the boat and quickly unhooks it and hurls it back into the boat because it is illegal to keep it out of the water for more than sixty seconds. Now i start hearing my rod start to tick and i give it some slack and set the hook and I know I have a shark on and it's making the drag scream. I open the bail and let the fish run until I can get into the fighting chair and I buckle myself in and I put my rod in the holster and I reel like it's the end of the world luckily my pole does not snap and I actually reel in a three hundred and seventy five lb. blackfin and dave tells us that that is our dinner for the next few nights,and we head home to hit the hay.

colin's perspective
Chapter 2

I hear the alarm clock ring and i woke my bro up. I was ready to take a day on the water and dave walks in my room and I say "perfect timing dave" he winks. We walk down the hallway and I see a woman cooking breakfast and, it turns out to be john's wife gabby, well it's pretty obvious it is john's wife because dave is very unattractive. "Are you boys hungry? You had a long night of fishing" she hands us a plate with what looks like a moldy burrito "what is this " my brother asks, "it is a blackfin omelet an-" ish da besh' as dave interrupted with his mouthful. I was too scared to eat it so i grabbed an uncrustable from the fridge.

We are in the truck going to get the boat to gas it up and throw out the broken pole, and get a new one but we will salvage the reel. "You boys up for a little trolling today or spearin the reefs" (spearfishing the reef) my brother and I both picked spearfishing.. Before we headed out dave bought us wetsuits. When we were heading out to the reef we were told that we will probably see some reef sharks and as long as we stay calm the sharks won't bother us. When we got to the reef Jack and I were pumped. We asked John and Dave what we are allowed to shoot. They said, "don't worry since you guys are learning how to spearfish we will just be going after lionfish." Before we got in the water Dave told us that we have to load our spearguns and put our wetsuits on and we did as we were told.

Once we were all ready we leaned off the crevalle and dave counted and we all four jump off and about 15 seconds later we see john go dive about 30 feet down and and spear a pretty big fish but I couldn't really make out what fish it was so i just swam up to the boat and just waited but while i was swimming I saw a reef shark out of the corner of my eye. I pulled out my speargun and shot in the tail it started to pull me along but dave got a lucky shot and hit it right in the heart/internal organs.

Once we pulled up the two beasts we found that john actually speared a 40lb gag and a 235lb reef shark and the gag was 39" and shark was 9 and a half feet. After we weighed the fish John and Dave told us that we will be going to new smyrna for a week to go fishing and have some fun. We were also told that we will be going deep sea fishing about ten miles out. Jack and i were pumped. We asked how long it will take to get to New symrna and if we could do any fishing on the way. Dave said 5 hours and we could fish during the trip when we stop to get some food. Before we started leave we had to go back the house to get the surf equipment and the deep sea fishing gear. After we got our gear we got on the boat and we started to head to New symrna. After a couple hours of boating we stopped at a restaurant and jack and i decided to take out our smaller rods and fish. We were using live shrimp. We caught a bunch of mangroves and some pinfish. We saw a crab trap and pulled it up to see if there was anything in the crab trap. There was a bunch of stone and blue crabs in the trap. We put it back in the water after we were done looking at the trap. After a little bit of fishing John called us in to eat. The food was delicious. I had some mahi and Jack had some muscles. After we were done eating we started to head towards New Smyrna When we arrived we asked John How will we get around town. John told us that he has a buddy that lives in new symrna and had multiple cars so he let us use one after we docked at outriggers marina. Once we docked we had dinner. I had some steak and Jack had some tuna. After dinner we got on the boat so we could get some sleep. The next morning we ate breakfast on the boat. I had chocolate cheerios and jack had a bagel. After Breakfast we headed out to sea to go fishing. We caught a lot of vermilion snapper and two lane snapper. When we got back dave cooked the fish. The fish tasted great. During dinner john, Dave, and Gabby surprised us with a kayak fishing trip. Jack and I were pumped. We leave at 1:00pm tomorrow.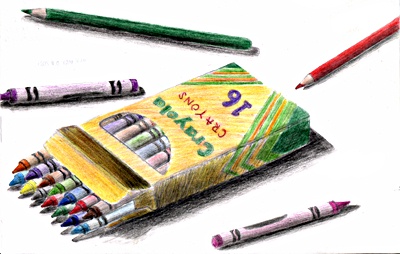 © Dana H., Wichita Falls, TX