Chasing Rabbits
April 15, 2018
As an artist and an introvert,
I often find myself chasing rabbits
at the most inappropriate times.
Faraway looks, crystalline eyes
painting portraits,
tortured escapes.
Exploring, imploring dreams
to take shape in the form of
reality.
When in reality,
an unfortunate passerby
is the object of my
surely unsettling and blank
stare.
With this in mind,
I'm sure it does not come
as a surprise
that the most frequent question
asked of me
is the infamously mundane
"Are you okay?"
This phrase snaps me from my trance,
and at first glance, it must seem
an answer is far from my mouth.
My eyes travel south,
not for the winter,
though the bitter sting of the truth
sends a shiver
down my spine.
A happiness
that never really was mine
twists a smile to my face
and puts the inquisitive
at bay.
Better to stay
silent.
Violent thoughts
carve paths in my mind,
and I have to wonder,
after all this time,
who exactly am I trying
to protect?
I can't forget the pain
in which I am drowning,
but I am not frowning
as I allow myself
to sink deeper.
A single motion into
an ocean of blood,
where I willingly and unquestioningly
befriend the grim reaper.
Am I okay?
Often times,
I find the dreamer within me
wandering the same thought.
But of course
I'm okay.
How could I not be?
Society doesn't give
a s***'s ass
about me,
but apparently
all of the big-name celebrities
have gone through the
exact same thing,
right?
It's only a matter of
earning my wings,
and those aren't given to
the little girls who
don't smile.
So I'll walk mile by mile
through hell,
and I won't let anyone know
well enough to notice
the roughness of my throat
or that I sink more than I float,
because maybe I'm just
thinking about it too much.
I'm using depression as a "crutch,"
a way to "grab attention,"
not to mention
a way to "poison
those around me."
But they can't see
how my body is made
of toxins,
how anxiety flocks in
my stomach
every time they scoff.
Another "off" soul
plummets toward the ground,
their suffering void
of any and all sound,
and I can't help wondering
when it will be my turn.
When do I earn
the right to fall apart?
When can my art
overcome my presence
until its essence is
all of me that's remaining?
When will my vocabulary
cease its straining
with suffocating phrases
like "I'm alright?"
Because I'm not alright.
My mind is a battleground,
and army of thoughts
lost and not found,
bound for destruction
just like the rest of me.
I'm sorry. I got carried away.
We both have the rest of the day
to get through,
and I'm inconveniencing you
with my lack of response.
Let me charade an air of
nonchalance
as I dissuade your concern
with what I've learned to be
the most effective finishing line.
"Don't you worry about me.
I'm fine."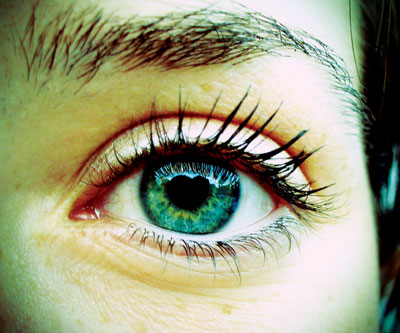 © Michelle K., Vancouver, WA