Adventures of Music
April 15, 2018
As my fingers rest on the keys,
And all is calm,
I can feel the rush of wind through trees
Escaping from my palm
And as I start to play the notes
I can taste the salty breeze.
I am now afloat a sailboat.
My mind is at ease.
Music can take me anywhere.
It brings me here, it takes me there.
To where does music transport you?
Where do you go?
With who?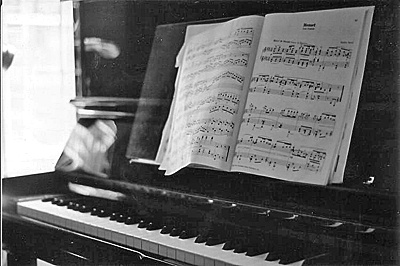 © Amy C., Portland , ME