Limitations
April 14, 2018
freedom:
for some it's the right for free speech,
for some it's the right to be able to preach.
for some it's the right right to make pornography.
for some it's the right for sexual equality,
but for me it's the right to my own body.
I don't even have the freedom to cry in the depths of my bedroom,
I'm sick and tired of feeling like I'm always wearing a costume,
of feeling like I'm a robot, with your hands being the control room.
of wanting to paint red: red--all over the walls of the bathroom.
I wanna ignore what could happen, wanna ignore what should happen,
wanna break free, free of everything, just live, no fears nor tears.
let me loose, let me breathe, without doubting my capabilities,
I don't want any accountabilities, and certainly no responsibilities.
I'm insecure--starting to see my network of loved ones tire, disappear,
a web of security is weakening--I'm losing people, life's suddenly unclear.
they said they'll take care of me--told me they were gonna stay right here.
I needed them to talk about my problems--for them to care, for them to hear.
but they crumbled away, and there's nothing I can do about it.
maybe they wanted to split, didn't fit, didn't want to commit,
to becoming my pillar of strength, especially when I needed it.
and I know it'll be harder to heal, but it never was in me to quit.
 
I'm done with caring, trying, with pretending to give a s***,
when every which way I turn, I see shaking heads: "you're unfit",
telling me I'm equivalent to scum under shoes, equivalent to spit,
I'm done with being obedient, being enslaved, I will no longer submit.
I want to live, not be banished as if I'm dead, in the netherworld,
I want to be a colorful butterfly, no longer hidden--wings unfurled.
I am beautiful, strong, smart, and I want to show this daunting world,
what I can be, what I can do, rising after staying in my own dreamworld.
I don't want boundaries keeping me away from fulfilling my potential,
I no longer can be dismissed, I insist, to prove that I am essential,
I'm coming back a healed person--my growth is gonna be exponential,
and my name is no longer going to be a sin to speak--no longer confidential.
so here begins a journey--of the temptress, free from all troubles,
and those I do have: I'll shrug off and say I've had harder struggles.
I have a purpose, and I will find it--no matter if life's full of puzzles.
I'm one without temptations, sensations, or useless relations:
       I'm one without limitations.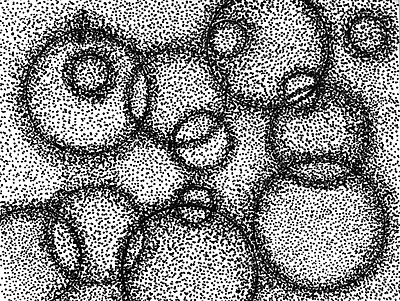 © Nasiha M., Huntsville, AL