Eyes Tell Lies
April 6, 2018
Our eyes are like doors
But they reveal much more.
If you look close enough they show you emotion
Is that why we have eyes?
Not just to see but to tell our lies.
We may pull off fake smiles but our eyes can't hide
For some they cry and others they show pride.
Eyes are a mysterious thing
They seem to have so much meaning behind them.
You can see the pain in goodbye and the happy in hello
But do we truly understand its complexity?
Eyes are the key to our thoughts and emotions.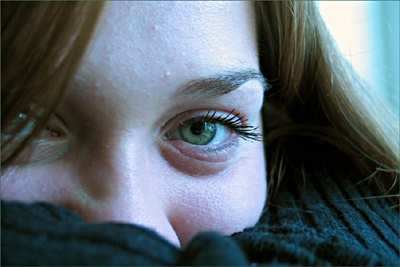 © Andrew M., Belleville, ON, Canada