Fear of the Unknown
April 6, 2018
I was with my guide in the woods in the fall,
When we heard a terrible call.
"By what hellspawn does such sound make!
With five-meter fangs and bloodied horn,
With only one arm and fingers of snake.
From what mother such a beast be born!"
"Do not scare, sir,
Of the unknown.
Twas a simple elk,
No horrid creature has shown."
We resumed our walk down the forest path,
No longer worried of some monster's wrath.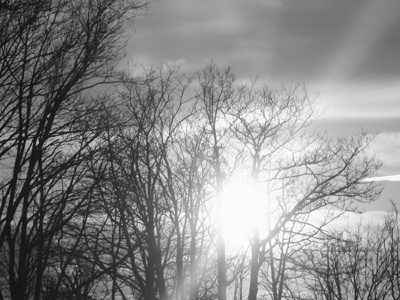 © Emma C., Gardner, MA