Absolutely Nothing
March 27, 2018
Have you ever felt like nothing really matters? Have you ever felt like nothing makes sense? Have you ever felt like it's a mistake? When money wins all and it decides the fate? Why should I care for things I can't fix? For this crappy world that shouldn't exist? In the end, my words really mean nothing.
Have you ever felt like it has no meaning? Have you ever felt like this world is sick? Have you ever felt like no one can cure it? The way someone buys expensive phones, while others can't even afford a home. The sickness is growing the good is turning bad, the system is invaded and that makes me mad. I want to scream. But what would that change? It would really change nothing.
Then there is pollution, which destroys the planet, trees are cut down and the animals are dying. But all is good, because what could happen. They are just animals. Justice won't be served. And all the creatures...their cries mean nothing.
Religion? Ha! Don't make me laugh, if God is such a good guy why is he no help? No offence really, who am I to judge but, why won't he try change this world that sucks? Or has he abandoned us, maybe he thought why bother, this little fools won't be worth while, so I guess in the end to him we really mean nothing.
I don't know what's the deal with people, it's like they have no consciousness. Don't they care for this world, don't they care for themselves. No wonder they go crazy, no wonder they go bad, no wonder they commit suicide, that's just so sad. After all nothing ever changes.
And so thing stay the same, nothing really changes, cause everyone is stupid and most of them insane. I wonder is there hope, light, maybe a positive side? Who am I kidding I'm not that naive. I know that my words mean nothing, my screaming really changes nothing, all the creatures' cries mean nothing, to God we mean nothing, nothing really changes and after all of that...we all are absolutely nothing.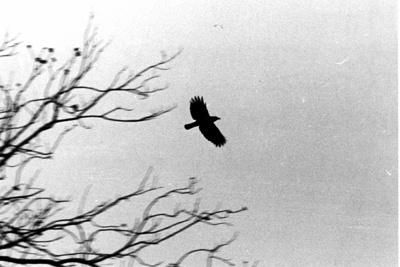 © Jacqueline T., Flowermound, TX