Do You Remember
March 28, 2018
Fought for the chance to create a new world,
brass, brick, boulder, built up and up and up,
creating an illusion that they touched sky.
Unique craftsmanship, soon booming with people.
Do you remember The Old Pizza Man or
Crazy Jim's Demolition Derbies?
Or perhaps skating in Mayfair Mall
or even grabbing a morning donut at Sil's?
When candy was 5 cents, and a movie was 27,
technology of today was nonexistent.
It was a simple time,
when people from far we're moving into the city.
Do you remember Radio Doctors or
Beer Barons?
Or perhaps Marc's Big Boy
or even having a fun night at Pinky's Bowl?
Fights, fires, and forgiveness made this city grow again,
higher, stronger, better skyscrapers shot from the ground and shot from the ground like weeds
It grew and grew and grew,
never stopping, never hesitating.
Do you remember Dick Bacon or
The Avant Garde?
or perhaps County Stadium
or even seeing a movie at The Uptown Theater?
Come watch the city grow and watch the people laugh,
in the best city throughout Wisconsin.
Come visit the Milwaukee Public Museum and remember where it all began,
In the biggest city in Wisconsin.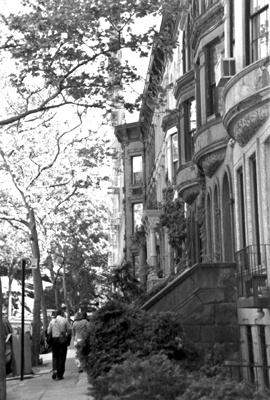 © Sarah M., Phoenix, AZ