Thinking of Love
April 9, 2009
I think sometimes when we cuddle, that you are the one perfect girl that can make my wildest dreams come true.
When I'm with you, red hearts float through my mind.
Your beautiful features drive me insane.
You're as beautiful as Helen of Troy.
Christopher Marlowe described Helen of Troy "the face that launched a thousand ships," that's how beautiful you really are.
I think I am in love.

Your lips are as soft as the silky scarf you are always wearing.
I wish that I could bend down on one knee one day and ask you to spend the rest of your life with me.
You are the lion of my jungle and the shark of my ocean.
Me and you, you and me, it really doesn't matter as long as I got you.

Your sweet red starburst smell drives me passionate as well.
Your stunning good looks attract me like a magnet attracts the fridge.
Like Victor Hugo once said "What a grand thing, to be loved! What a grander thing still, to love!"
I think I am in love.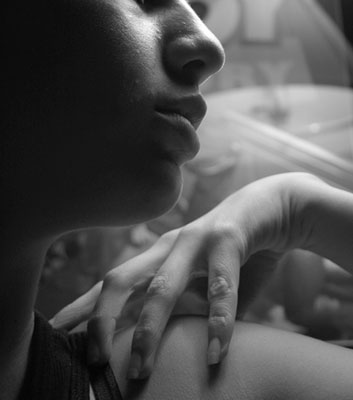 © Rebecca B., Santa Clara, CA