Exposure
March 26, 2018
There's a girl who has exposed herself to you. Not your typical type of exposure that you're used to. She opened herself up after months and months of trying to force it out of her.

She wanted to learn your mind, not your body. You wanted the opposite. She wanted to study how you think, how she could make you feel. She wanted to know your secrets, good and bad. Fears. Interests. You wanted to know her sexual desires.

She wanted love, you wanted lust.

She held herself close, but you closer. You knew nothing about each other. But that final day-- YOUR final day, she let you know everything there was to know. It still wasn't what you wanted. You still wanted lust, while she wanted love. So you left. You didn't see a hint of emotion as you told her you were leaving. She just stood there, her face like a stone mask. Carved into perfection. Perfection with no emotion. That bothered you.
It didn't bother you because you care, it bothered you that she didn't seem to care. Although, everything isn't always as it seems. She did care, she just didn't expect anything more from you since the beginning. She heard how you were.

All she wanted was to take things slow and learn about each other; study each other's mind, not bodies. That wasn't good enough for you. You found someone who gave you lust, she found love. Not within someone else though, but within herself.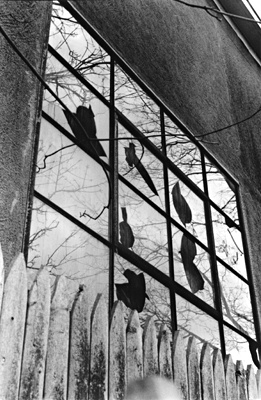 © Halsey S., Marblehead, MA