Depression Puppy
March 21, 2018
I visited Depression at the pound the day he went into the hospital.
I played around with it on the fake grass;
I wanted to know if it was right for me.
I decided against it; Depression is too much work.
I went back to the pound the day he died.
Depression was still there,
waiting for me,
so I brought it home.
I started to spend all my time with it:
laying in bed,
holding it to my chest,
I never wanted to let go.
They all started to pester me,
saying Depression wasn't good for my happiness
but I knew I didn't need happiness if I had Depression.
It got way too clingy though;
it would follow me to school,
to my friends' birthday parties,
gnaw on my foot if I didn't pet it or feed it.
So I left it home alone one day,
and Depression tore up the furniture,
shat on my carpet,
ripped up old pictures, tainting golden memories I held closer than I held it.
I knew I had to get rid of Depression.
It would look at me with those eyes,
trying to lure me back in.
I knew that kind of manipulation only meant I needed to get rid of it sooner.
So I left the back door open yesterday
and I haven't seen Depression since Happiness flew back in its place.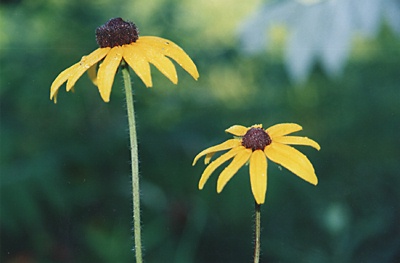 © Allison S., Eau Claire, WI