A Day of Snow
March 20, 2018
Flakes fall as clouds cover the sky.
A white stained day, the lash of wind on the air
The beast of winter unfurls his wrath.
Trees turn grey and barren, surrendering to winter's ire.
Headlights of cars attempt to pierce through the miasma of snow.
Our sun hidden away by ceaseless clouds,
Soft neon lights ink the fog of snow a hue of red.
The trudging of boots almost drowned by the wind.
But the last flake will fall of this storm,
The howls of wind will go silence.
The outside immersed in sparkling blankets of snow.
A world gone silent and still,
calm and peaceful,
Serenity at last.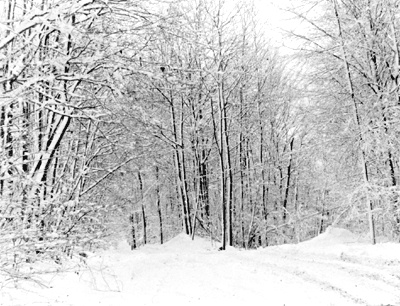 © Thomas S., Portville, NY