Two Turtles
March 18, 2018
Everywhere we go, they're all that we see.
Turtles everywhere.
Every place we walk,
Every place we drive,
Even on our phones.
It becomes a part of us,
Like a song or a memory.
We buy each other small things,
A children's toy, a small sculpture.
To show that they will always be with us,
Like we will always be there for each other.
He leaves for two weeks, all the way to Florida.
I still see turtles everywhere I go.
He finally comes back,
And he brings to me,
Two turtles on a chain,
One silver, one green.
Something I'll keep forever.
One turtle for him,
One turtle for me.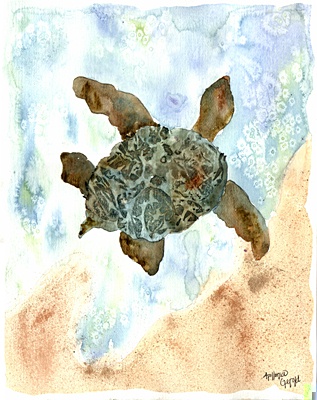 © Apollonia G., Buffalo, MN