So Cold
April 7, 2009
Sometimes life seems to quiet, turning into paralyzing silence.

Endlessly I have been searching for something, someone to tell me that I'm not insane or delusional, that what I see is real. That what I dream is the truth in some way, even when I scream because it scares me.


Eventually I am bound by my fears. Now, even fear is all I know. It's how I fall. Once I know I'm not strained by my sanity I feel like I can finally breathe. Then I look at reality like a slap in the face and I scream. Only now, the only difference is that I am the only one who can here my screams and it's dreadful. It's sickening to the point to where I can't even think straight. Let alone speak.


The truth strains me from what I hear and it has stained my beautiful hands. So the guilty are the pleased as they choke me from what I see.


And there is always a fine line amid of love and hate, bearing and sadness, shattering and scaring. But I feel that the scars are here to remind of us that the past is real.


But with some things never knowing that are truly real I feel I am alone with only the unseen. The obscene. The fake. So the unclean make my hands so cold.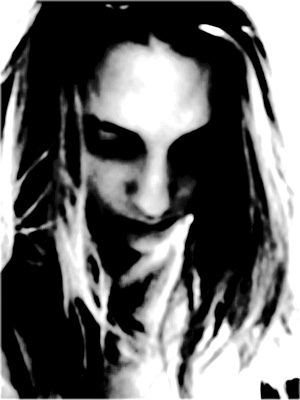 © Maria B., Boston, MA