Everlasting High
March 16, 2018
It's only when the high wears off when I wish I was dead.
It's only when the drugs are gone that I hate being stuck in my own head.
I am prisoner, locked inside of my tortured mind.
Drinking is the only thing that makes me feel alright.
When I'm sober, I want to die.
Want to get a razor and slice out my own eye.
I want to bang my head against cement,
Maybe it'll quiet the pain inside my head.
I'll black out while walking down the stairs.
Getting bits of throw up all throughout my hair.
Crying till my eyes are redder than my blood,
And then getting higher again so I can be numb.
I feel bad for my mama,
Feel bad for my dog.
Feel bad for the ones who've loved me through it all.
I don't want to die, '
But I don't want to live this life.
How can I escape, when it doesn't involve being high?
I blame everybody, except myself.
Tell them they don't care about my being, about my health.
Tell them they just want to get rid of me,
I tell them they'd rather see me alone and in the streets.
I drink everyday,
It's the only thing that quiets my brain.
The drinking makes me gain weight,
So I starve myself until I look great,
I'm so sick of this fast end life,
So sick of the way my body feels inside.
Sometimes, I think I'm better off dead.
At least then, I'd finally be rid of my cruel head.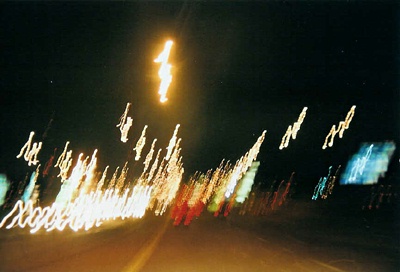 © Matt M., Ponca City, OK