World of Magic - Shakespeare Sonnet
March 31, 2009
Where doth thy imagination fly to?
To kingdoms far away or castles high?
Hear the mermaids sing songs in the deep blue,
See the elves dance under vast starry skies.
Magic flood the lands with mystery and thrill,
In which thou hath accomplished your sweet dreams.
From incantations to small gestures 'til
Thee discover: nothing is as it seems.
Imps, unicorns, all hide hidden from us.
Mystic and playful, charming and savage,
Most are bewitching; we must be cautious.
Past the darkness lies that peaceful image,
Of realms with coy faeries that grants thy wish.
This fantasy may not be so childish.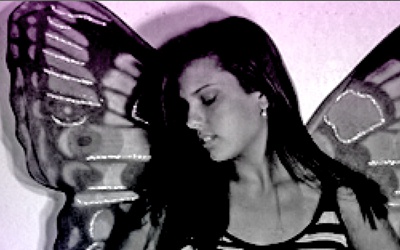 © Kathleen M., Rowlett, TX