Shedding Feathers
March 31, 2009
Adventurous wings spread as far as belief can go,
Daring the occasional.
Cutting through sun spread clouds that stretch for miles.
Independent, forever free,
Chirping optimistically.


Nighttime slithers in like worms
Toward the underground sky.
I soar,
Mistaken for a shooting star.
Feeling like a plane,
Like the pilot in the control seat,
I'm fearless of crashing,
Knowing that as the night grows darker,
Stars will shine brighter,
And eventually,
Both will fade away with me as I glide my way to the future.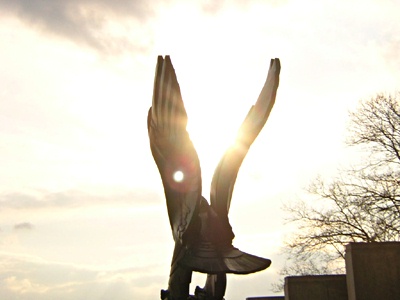 © Brittan S., Claremont, CA