The Life Long Question
March 31, 2009
You sit there wondering,you don't understand,

You look for answers, bible open in hand,

Who am I you ask God why me and why am I here

Your in a situation, that causes you to fear

Questions go unanswered and mysteries unsolved

You've never been to church before, you never been involved

Last week you saw a man healed, so death didn't take him away

The man was your father and you had nothing to say

You were speechless and amazed in every way.

You find your answer in God alone

He saved your life and his commitment was written in stone.

He died on the cross and saved us all.

Now you leave your house with a heart that is full

You are equipped fully to take on demons in a duel

Some may laugh and call you a freak,

but God is the only one you hear and seek

You find him every day in darkness or in light

May God help you win this life long fight.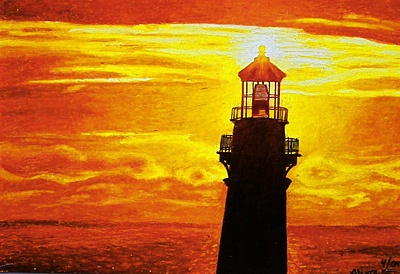 © Alyssa G., Charlotte, NC