Bliss
March 31, 2009
We collide somewhere between purgatory and heaven
Eternal bliss with a twist
Like the way you screw your face
And I reply by rolling my eyes.
I can do whatever you can do
And everybody knows that there is nothing true about two broken crystals saturated in green hue.
Hiding behind broken hearts
Dodging love; sharp daggers, swift darts.
Hiding behind broken smiles
Living on the thin line that separates truth from lies
Tipping slightly to the latter.
But when purgatory ends, there will bliss.

Twist and wiggle they try to get free
But they can't escape from who they call "me"
"Me" the monster, "me" the child
"Me" the messed up teenager gone wild
"Me" the self righteous son of a b****
"Me", who from these chains will never be free.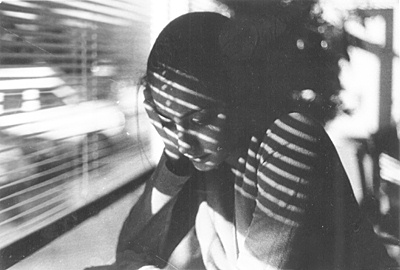 © John O., New City, NY