Sweet Sickness
March 30, 2009
Is this the way it goes?...
This love jones thing?
O please sista girl tell me this ain't it!
He got me feelin high as an eagle in the sky
These butterflies in my stomach, they just won't stop
I go to speak to him,
and in my throat there's a knot
He has the sweetest smile that has me shakin' like a junky
And then there's that touch...Hmm, that touch, one so soft that gives me a fever that so unfathomable
This sweet sickness, I can't shake it!
There is no cure, because without him I just won't make it!
What more is there to do with this sweet sickness?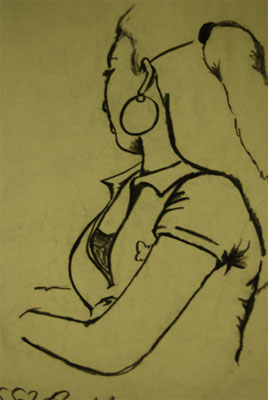 © Janessa B., Kannapolis, NC