Where I'm From
February 26, 2018
I'm not from your god's giving church,
not from your grandma's cooking,
or your gentle country tunes.
I'm not from your favourite ball game snack,
not your freshly brewed coffee,
or your fragrant vanilla candles.
I'm not from your "never one assignment late,"
not from your neatly written notes,
or your night spent studying.
I'm not from "doing your best every day,"
not from "don't stand out,"
Or "duck and cover."
I'm from the clatter of bracelets and chains,
from the thud of combat boots on the hallway floor,
the rhythm of punks playing
through headphones turned up to ten.
I'm from the North Lake Inn,
from those nations far from here,
and "never coming back."
I'm from the sketches on the drywall,
from the skill hiding behind the ink,
the shape of the human figure.
I'm from places you may never see,
but that's alright,
because these places where we're from,
they don't need to separate you and me.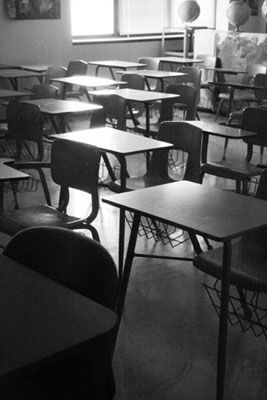 © Sean C., Princeton, IL