Juxtaposed Freedom
February 25, 2018
Pow Pow!
Giving freedom to rebels
They are coming closer
Now climbing Great Gebel
Don't think they have a grocer?
Only a few hundred meters now
Received new information
Iron sights on, old chow
Upon us, Liberation.
Kept Killing Kindheartedly
Liberation, upon us
Old chow, iron sights on
New information received
Now only a few hundred meters
Grocer? Don't think they have
Climbing Great Gebel now
Coming closer they are
Rebels giving to freedom
Pow Pow!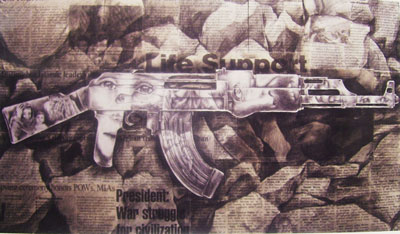 © Claire V., Lubbock, TX