Michael, the Archangel
February 11, 2018
Michael, the archangel, walked an Arizona road
with a two-string guitar on his back,
With two fine revolvers in his leather belt,
and his boots went tappy tap clack.
Michael, the archangel, played the saxophone
in an alley in Chicago one night.
The snow came down, and the moon came up,
and the shadows all shriveled in the light.
Michael, the archangel, sat atop the truss
of the bridge in Superior's port;
He hailed all the rock'n'roll drummers of old,
praising God when the money was short.
Michael, the archangel, blasted nine demons
with a Molotov cocktail from Maine,
And the rest all fell by shotgun or sword
or the prayers of sinners and saints.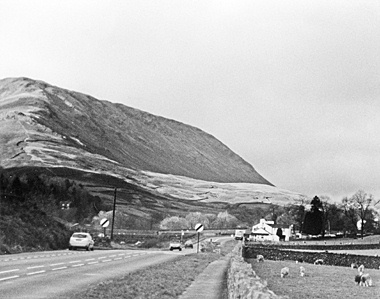 © Eleanor J., McLean, VA