The Rain Smells Different
February 11, 2018
The rain smells different here. Not like what I 
Know. It used to smell like earth and flowers
Now all I smell is emptiness for hours. 
The rain once made me smile, now it's a lie
Creeping in to haunt me, making me sigh. 
Through the window, I see the drops on bowers
The trees blind to my hate for those showers.
A tear like the rain I once knew denies 
Me. I touch this new rain gently, freely
My heart sad but my mind opens unable
to return to that other place really.
It sits in my mind like a well-told fable
I watch it in my head, it hits a lily.
That rain I left behind remains steady.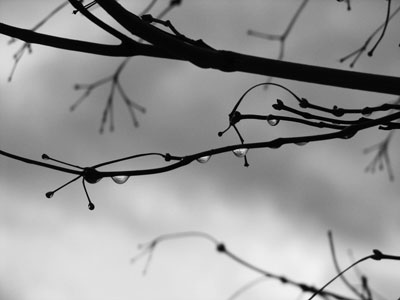 © Carly M., Hopedale, MA