Need
March 30, 2009
I need you more than I need to breathe.
At night I can barely sleep.
I dream of you,
I think of you,
I need you, every part of you.
Your smile is like heaven, 

Perfection beyond reason. 


Your touch is simply flawless, 

I never want to let you go. 

You have my heart. 


Your love is true and pure, 

Or so it seems. 

It seems it has broken the glass of reality. 

I'm trying to believe there is still hope, 

A chance everything you said was true, 

Trying to picture my life without you. 

Let me tell you it's like life with no meaning, 

Like everything I'm doing is for purely nothing.
Pain is a part of life.
Without you all life is, is pain.
I need you if I wish to be sane.
Trying to obtain the love you say you have for me
Is like trying to climb an endless,
Unforgiving tree, 

Yet no matter how much I fall or get hurt, 

I climb on.
When you left,
You took my heart with you.
Life was like an endless rode, without you.
A hopeless fairy tale. 


Now that you are gone,
Part of me will forever be empty.
In my heart, you will forever hold a spot.
You had me. And I suppose I had you.
But now that it's clearly over, it's just aching.
Aching for something it wants,
But mostly needs.
Sometimes I fell as if it bleeds.
I can't let go.
I told you I was ready,
For a new start, 

But from there on it just fell apart. 

To you love is everything
,
But it has no meaning. 

Every girl you see you love, 

Sadly I hope one of them is me. 

But dreams are for fairy tales. 

And I'm sick of the lies. 

I'm not one to just sit down and cry, 

I will fight for what I want 

And remember your name, 

You are no longer something I need to gain. 

Baby I love you but I'm not ready,
For a new start. 

I want this so bad,
I want what we had.
But I do not want to fall apart. 


This is the end, 

That is clear. 

A broken heart is everyone's worst fear.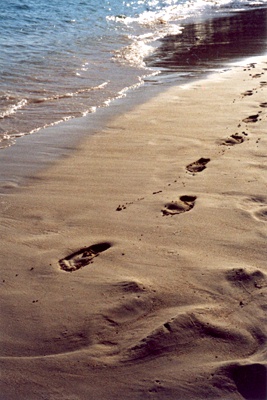 © Ashley B., Potomac, MD