Ode To Friends
February 13, 2018
Yall comfort me,
When I'm down,
Yall wait patiently till im good,
They'll try to make me smile everyday when i don't have a smile on me,
When they give me hugs my day brightends,
They hug as tight as a bear,
That i can barely even breathe,
They have a sense of perfume/cologne,
And their hugs mean more than anything to me,
They don't have to spend a dime on me,
Because yall gave me loyalty.
We've traveled around the school,
With many fakes,real ones,nerds,shy, jocks,musician,peoples.
Also we've past many teachers,city years,etc.
Yeah we may have got yelled at by the teacher,
Because we'll always laugh and talk in class.
We'll also sit together and not at our assigned seats.
I have many silly videos on my phone,
Off guard pictures,
Promotion pictures.
Yes we may have been through many Ups and Downs,
But we still go STRONG.
Without yall in my life I will DIE,
Because yall mean the world to me,
Your my HAPPINESS everyday,
Also the LOVE of my life,
And a PAIN in the a**,
Without FRIENDS your not living LIFE.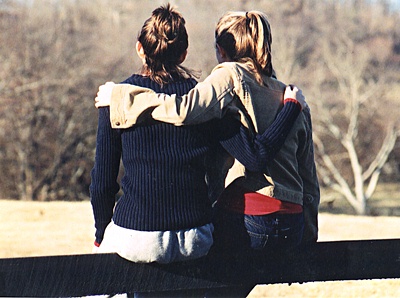 © Jaime M., Wichita Falls, TX